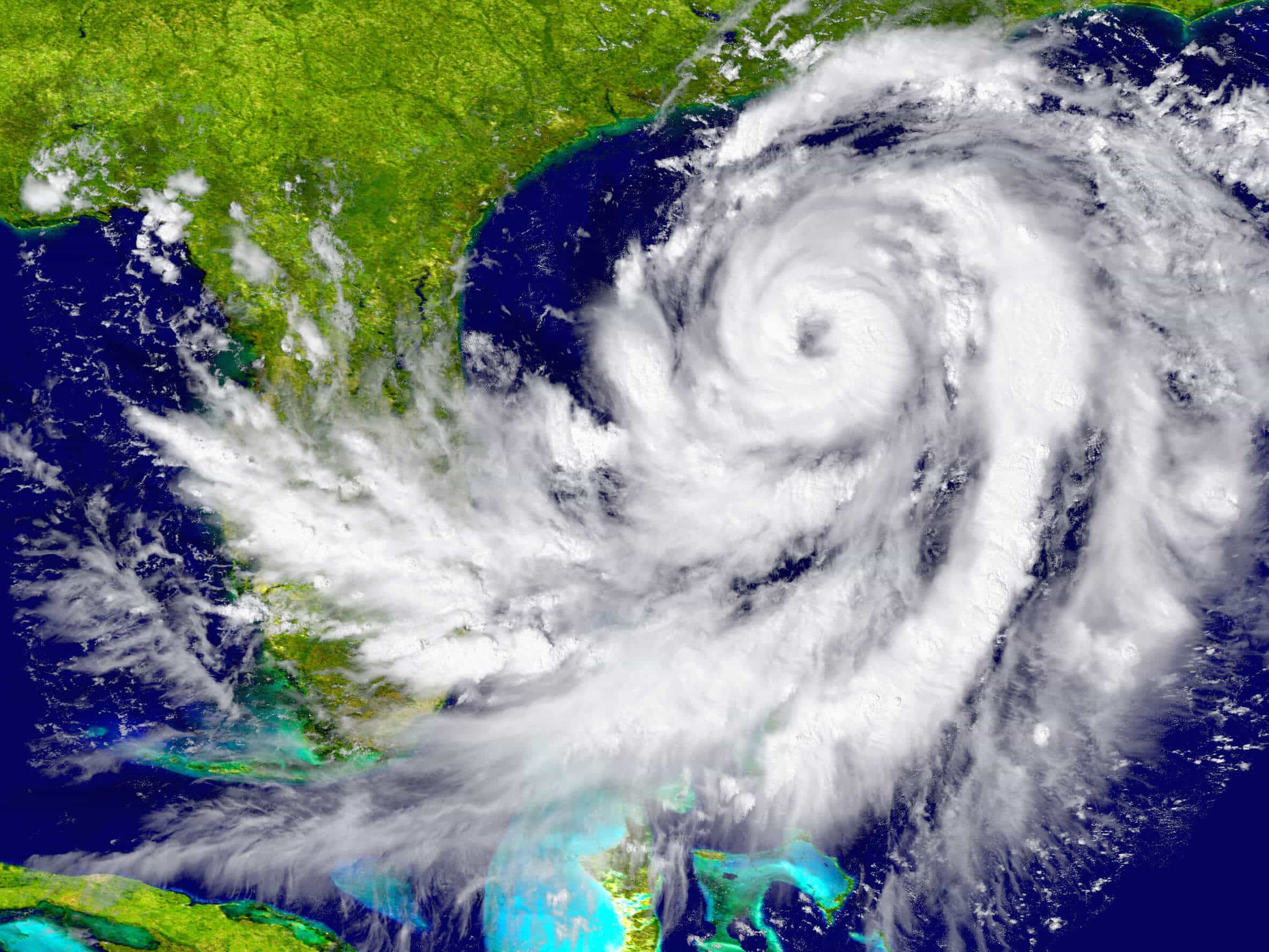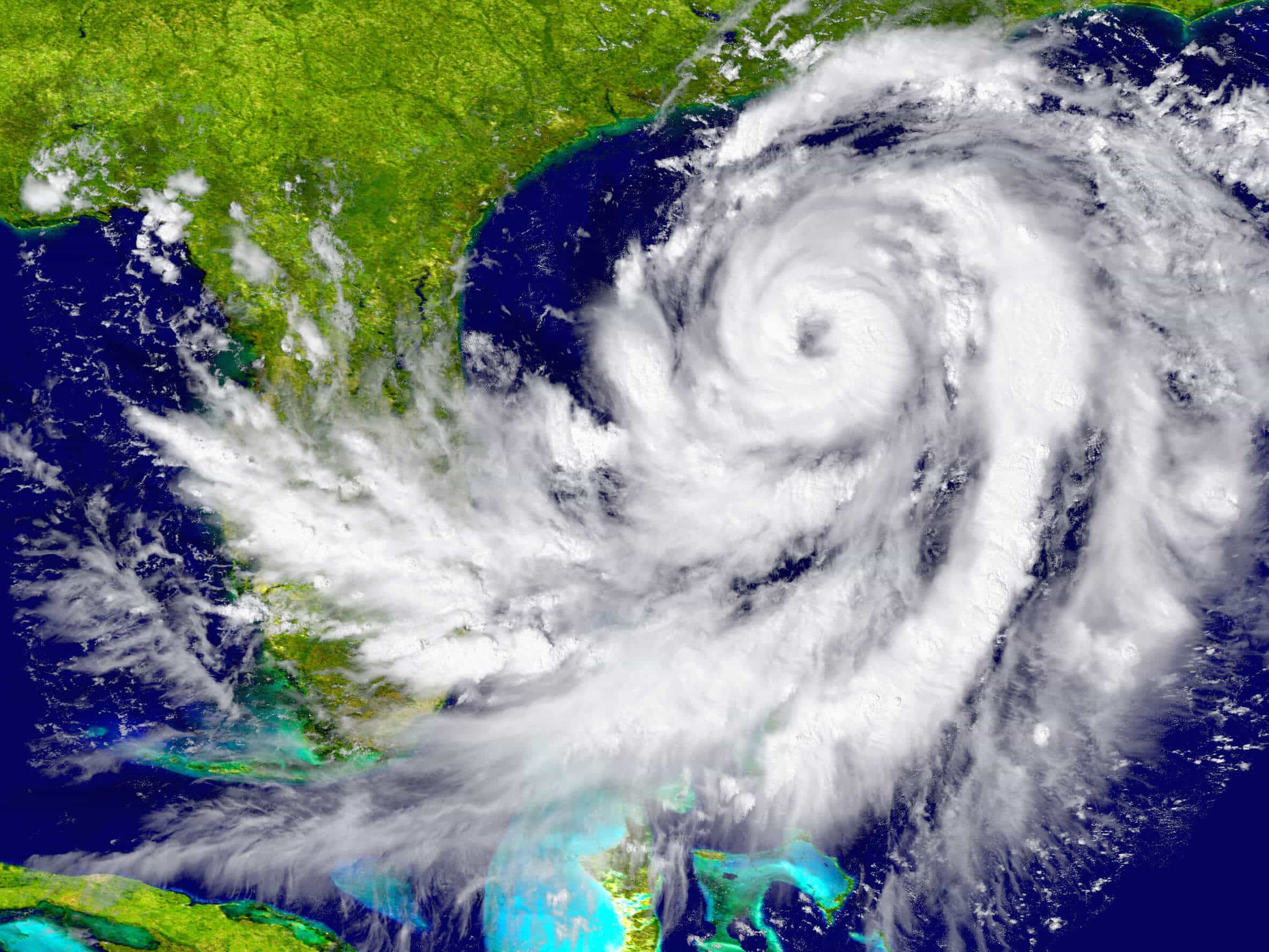 Which states are the most hurricane-prone?
The East Coast of the United States has a lot of natural beauty, geographic variation, fascinating history, and incredible culture. Unfortunately, it also comprises the most hurricane-prone areas in the nation. Every year during hurricane season from June 1 to November 30, storms threaten more than a dozen states.
Hurricanes occur when a funnel of warm, moist air rises from the evaporating ocean and combines with the low pressure in the upper atmosphere. This creates a wind vortex that picks up rain and water from the sea, creating a powerful tropical storm. The storm drifts northwest due to the prevailing current in the Northern Hemisphere, which makes the Atlantic Ocean's storms much more likely than the Pacific's to strike the U.S.'s coast.
When the winds reach 74 miles per hour, it becomes a hurricane. Many hurricanes occur over the middle of the ocean and dissipate, especially as they reach colder water. However, as ocean- water temperatures rise due to global warming, tropical storms and hurricanes are becoming more powerful and maintaining their momentum until they hit the coast. Making landfall can be devastating to coastal communities.
In 1851, the Saffir–Simpson hurricane wind scale (SSHWS) was established, and scientists began tracking hurricanes. The SSHWS set the 74 mph minimum and further categories hurricanes according to their wind speeds. The highest category, a Category 5 hurricane, has winds of more than 156 mph. Only 36 recorded major storms have reached Cat 5 strength, and only four have hit the continental United States or its territories.
Despite Alabama's proximity to Florida, it is typically only tangentially affected by hurricanes making landfall on the East Coast. It has never been hit by a Cat 5. However, the warm waters of the Gulf of Mexico tend to strengthen tropical storms and exacerbate approaching storms, and coastal areas of Alabama, like Dauphin Island,  may be subject to devastating storm surges.
Connecticut
Connecticut is far enough north that most storms have weakened to tropical storm level before they approach. However, plenty of Cat 1 storms have made landfall in Connecticut, with the highest wind speed at 115 mph. September has historically been Connecticut's worst month for hurricanes.
Delaware
Although no storm has ever made landfall in Delaware, it's still subject to hurricane-level winds from passing hurricanes. In fact, Delaware seems particularly vulnerable to the effects of tropical cyclones, with at least 111 affecting the state in recorded history. An unnamed storm in 1785 caused 181 deaths.
Florida is by far the most hurricane-prone state in the U.S., with more than 120 total hurricanes and 37 major ones. Forty percent of all hurricanes affecting the U.S. strikes Florida, whose long coastline makes it an easy target. Florida is one of only three states to be hit by a Cat 5. Florida's Panhandle region on the Gulf side is particular vulnerable to landfall by hurricane-level storms.
For most of the 20th century, Georgia enjoyed relative safety from hurricanes, although its coast did experience strong wind and rain from passing storms. However, Michael in 2018 caused significant damage as the first major hurricane to hit the state in decades. Still, only 7 percent of U.S. storms hit Georgia.
Louisiana is a prime target for hurricanes due to its Gulf Coast and large waterways that exacerbate the storm. It has been struck by 54 hurricanes, including 17 major ones. Like Florida, Louisiana has sustained significant damage from Cat 5 hurricanes, including the infamous Katrina, which caused more than 1,500 deaths.
Maine is the northernmost state on the U.S. East Coast. Usually, the colder water has weakened any approaching hurricanes to tropical-storm level, but some major hurricanes have retained their fury as they hit Maine. Bob in 1991 caused three deaths and more than $5 million in damages. Part of the problem is that Maine is very flood-prone and both residents and tourists don't adequately prepare for hurricanes.
Maryland
Although Maryland is not as susceptible to hurricane strikes as some of its Southern neighbors, it's still been affected by more than 120 tropical storms of various levels since 1950. 1972's Agnes caused 19 deaths in Maryland, while 2011's Irene caused more than 150 million in damages. Maryland's small size and proximity to water makes it a prime target for storm effects.
Like Maine, Massachusetts was severely affected by Bob in 1991, which terrorized New England. The state has also been affected by several other major hurricanes that caused devastating storm surges, with 10 hurricanes making direct hits since 1851. The state's small size and numerous bays amplify the effects of hurricanes.
Mississippi
Hurricanes affect Mississippi's eastern neighbors more often, but the state is actually one of only three states to be hit by a Cat 5 and has been subject to 19 storms, including 8 major ones. 1969's Camille obliterated the coast, leaving nothing left. Mississippi's warm waters made Camille re-intensify before it made landfall.
New York
New York has experienced 15 hurricanes, include 3 major ones. In 2011, Irene made landfall in NYC, leading to the first-ever mandatory evacuation of the coastal region. Throughout the 20th century, extreme flooding has caused extensive damage and deaths in the state.
New Jersey
New Jersey is particularly vulnerable to storm damage due to its long coast, beach properties, and ample waterways. Throughout the 19th and 20th centuries, major storms have destroyed boardwalks and homes through large storm surges. Heavy floods have taken lives in most major hurricanes that affected the state.
North Carolina
Several North Carolina cities rank at the top of the list for cities affected by hurricane direct hits. Because most storms form in the southern part of the Atlantic and drift northwest, North Carolina is often in the trajectory of the storm. Twelve major named storms have hit the state, but more than 400 storms of various levels have affected North Carolina in recorded history.
Pennsylvania
Most storms that strike Pennsylvania have weakened to a tropical-storm level, but the winds and rain have had devastating effects. The infamous Gale of 1978 killed 10 people and caused $2 million in damages, and 1999's Floyd caused six fatalities and extensive flooding. Philadelphia is the major city most susceptible to hurricane damages in Pennsylvania.
Rhode Island
Like much of New England, Rhode Island was devastated by Hurricane Bob. As a small state with a large waterfront, Rhode Island is susceptible to storm surges and extensive flooding. The state's worst storm was 1954's Carol, which killed 65 people throughout the region. The storm's name was retired after that.
South Carolina
South Carolina has fared slightly better than its sister state, with 30 direct hits (5 being major hurricanes). Although many storms hit North Carolina instead, South Carolina often feels the after-effects, such as increased flooding due to excessive rain and erosion to its beaches.
Texas rivals Florida for the mantle of most direct hits by hurricanes, with a whopping 64 (19 major ones). Because Texas has a large Gulf Coast but is also neighbors with Mexico, it gets both Atlantic tropical storms become hurricane-level when they travel into the Gulf of Mexico and Pacific storms that pass over Mexico.
Virginia
Virginia has been spared much of recent storms' fury, but has experienced its share of hurricane destruction. Most notably, 2003's Isabel caused a devastating storm surge in Virginia and more than $2 billion in damage and 36 deaths. In the early part of the 20th century, Virginia was a prime target for hurricanes that wrecked homes, obliterated forests, and wiped out coastal properties.
---