Are You Being Classified For High Risk Homeowners Insurance In Georgia?
We want to help you get better homeowners insurance coverage at a better rate in Georgia
"*" indicates required fields
High Risk Homeowners Insurance Georgia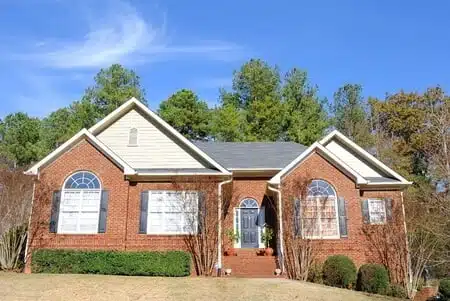 Georgia is known for its beautiful landscapes, laidback elegance and of course, peaches. It's a great place to visit and an even better place to live! If you're looking for quiet, suburban living, there are sprawling golf course neighborhoods. But if city life is your thing, Georgia offers downtown apartment living as well. Either way you choose, it will be fantastic!
As a homeowner, you'll need homeowner's insurance. While most home insurance is pretty cut and dry, there are certain instances in which special policies are needed. High Risk insurance is for policy holders with special circumstances that prevent them from qualifying for standard home insurance. If a home is located in a flood plain and is at risk for water damage, the insurance company might view the home as a risk and require High Risk insurance. Homes that are in high crime areas and that are potential targets for vandalism or theft could be considered high risk. When a home has had multiple claims filed, whether you owned the house at the time or not, it will most often be placed in the high risk category. If you have a home on a Georgia beach, your insurance company may also require that you have High Risk insurance.
Some of the reasons a home is considered high risk are out of the homeowner's control, but there are ways to ensure that your home remains low risk. High risk insurance is more expensive than standard homeowner's insurance, so try to avoid it if you can. Maintain a high credit score as insurance companies use this as criteria for policy holders. If you don't have to file a claim, don't. Try to pay for small damages yourself and not involve the insurance company. Your insurance is in place to help you in times of disaster but filing too many claims could put you in the high risk category.
Before you purchase a home, make sure of the policy needs of the home and that you can afford the insurance. Your insurance agent can direct you in the right direction and get you the plan you need.