Are You Being Classified For High Risk Homeowners Insurance In Louisiana?
We want to help you get better homeowners insurance coverage at a better rate in Louisiana
High Risk Homeowners Insurance Louisiana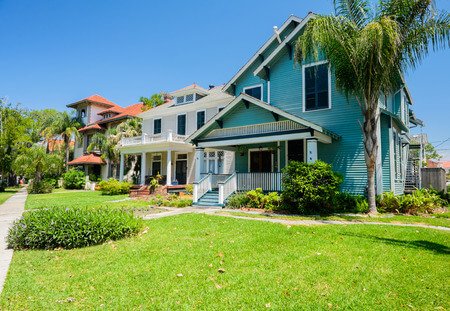 New Orleans. Beignets. Café Du Monde. Marde Gras. Just hearing the words gives a feeling of excitement at the prospect of visiting or the sense of nostalgia that comes from a weekend spent in Louisiana. Louisiana is a state rich in history and beauty and a whole lot of spirit.
Because it sits right on the coast, Louisiana is and has been a target for storms and terrible hurricanes. Sitting below sea level has exacerbated the loss severity of these events. Entire parishes have been destroyed by the wrath of a hurricane. This close proximity to water puts many homes at risk for destruction. Insurance companies would most likely consider them to be high risk homes and would require high risk homeowner's insurance. Homes that are in more high crime areas would also be deemed high risk. If an insurance company feels a homeowner will file more claims than someone else due to natural disaster or crime, they will require high risk insurance.
Despite recognizing the need for this type of insurance, many insurance companies do not offer homeowners coverage in their product line, especially for those in close proximity to the water. Due to the nature of the coverage, it can be more expensive than traditional homeowner's policies. Although Katrina is the hurricane the nation is most familiar with, other major storms such as Tropical Storm Allison, Tropical Storm Isadore, Hurricane Lili, Hurricane Rita, Hurricane Gustav and Hurricane Ike rained havoc on the state and totaled millions and millions of dollars in damage to the state's homeowner and commercial property owners.
Whether you live in-land or near the coast, you know the benefit of insuring your home to the fullest. If you believe your home is high risk, we can help. We can assist you in finding an agent that can help you find home insurance alternatives.