Are You Being Classified For High Risk Homeowners Insurance In Arizona?
We want to help you get better homeowners insurance coverage at a better rate in Arizona
"*" indicates required fields
High Risk Homeowners Insurance Arizona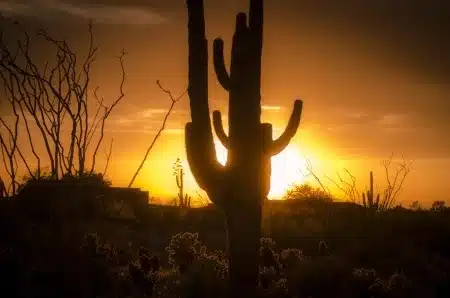 The great state of Arizona has so much to offer. Whether it's the breath-taking views of the Grand Canyon you're looking for or the wide open spaces of the desert, Arizona does not disappoint. The dry, hot summers and mild, cool winters are perfect for those who love warm weather. Arizona is a great place to call home.
As a homeowner in Arizona, it is important to know what kind of insurance you need to have to protect your home from certain perils. Do you need a standard policy? Or does your home require a high risk policy? What people often do not consider is that a home could be considered high risk even if it's not in an obviously hazardous area. High risk simply means that an insurance company suspects that you are very likely to file claims more often than others are. Any home that an insurer deems high risk will need high risk insurance.
A home on a known earthquake fault, in a flood plain, or notoriously dangerous area will most likely be considered high risk. In Arizona, a home may require high risk insurance because of the potential for wildfires. If you have filed a lot of claims in the past, you may also be forced to get high risk insurance. This insurance may or may not be more expensive than a regular policy but having your home covered is very important.
If you cannot secure a high risk policy through your insurance company, you can apply for coverage through FAIR (Fair Access to Insurance Requirements) Plan insurance. This is coverage for homes that other companies will not insure. It can be a lot more costly and the coverage typically isn't as extensive.
As with all FAIR Plans, consumers are urged to try to find coverage in the private market and we can help you find an agent that can help you find alternatives to the FAIR Plan.